The Barrow Dens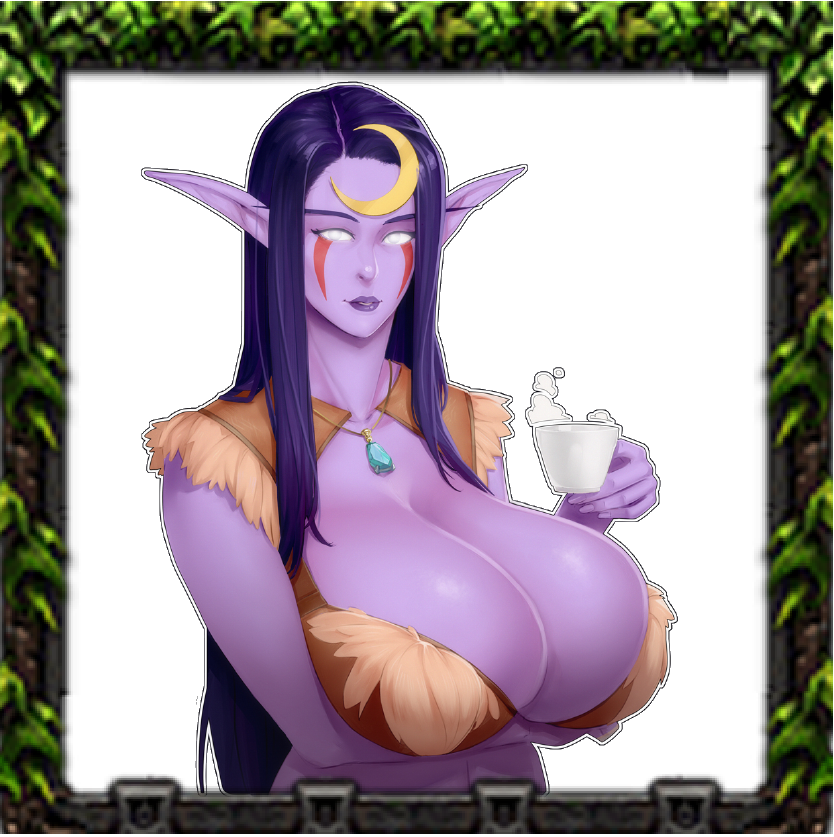 Home of LenaTrueshield AKA @Shalendris on Twitter, writer of fantasy erotica, enjoyer of elves
---
Character Galleries
Shalendris
Eshana
Talena
Lena Trueshield
Writing Progress/Commission Waitlist
| By | Title | Progress |
| --- | --- | --- |
| Y | DotA: Whoreranger 2 | COMPLETE! |
| Me! | Oaksong 9 | Finishing touches... |
| TB | From Blackest Night Pt 2 | COMPLETE! |
| ESE | Highlord R. | COMPLETE! |
| D | TBD | 0/2k |
| Ashe | TBD | 0/6k |
| Ashe | TBD | 0/6k |
Last update: 2023-01-22
Commission Info
So, you'd like to know how to get smut written for you by yours truly but don't know how to go about it?Start off by filling in my Google Forms where I take approximately 10000 words in commissions monthly.People subscribed to my Patreon get priority on regular commissions and a 5% discount per tier (tier 1 gets 5% off, tier 2 gets 10% off and so on). So make sure to let me know your Patreon username when you fill in the form!
Pricing
$12 USD / 1000 words10% surcharge for private commissions
Process
1. Once you've filled out the Google Forms, I will send you a message letting you know if you've been approved. If you have not been approved, I will let you know why.2. Once it's your turn, I'll hash out some details with you before beginning work.3. Once we are both satisfied with the outline, I'll ask for payment.4. Once payment is received, I'll begin working on it, sending updates every 1k words or so.No refunds unless I cannot complete the work. I consider the stories I've published a good enough indicator of the writing quality you can expect from my work.
Settings and Kinks
Settings I am familiar with:
Warcraft
Forgotten Realms
DotaOther settings:
General Sci-Fi
General FantasyPreferred kinks:
Breast/Cock/Ass Expansion
Huge boobs
Huge dongs
Lactation
Excessive semenI will not do:
Underaged characters
Guro
Poop
Pee
Excessive musk
Farts
Excessive violence
Hard rape (dubcon and mind control are ok)
Pairing my OCs with canon characters (though feel free to pair two canon characters)
Patreon
I've decided to put together my Patreon as a way to interact with the people who enjoy my writing the most and find a way to give back to them.It's mostly a tip jar sort of thing, but I plan on allowing my patrons to have a say in the direction of my future stories, going forward.Here are the advantages you get when subscribing to my Patreon
Monthly Commission Auctions

Participate in weekly polls to decide what happens in my stories

Priority on regular commissions
Monthly Commission Auction
On the last day of every month, I open up the auction house for all my Patrons to bid on the monthly commission. After 48 hours, bids are closed and the winner is contacted!This auction house is no regular auction house, however, as you bid using cookies. The number of cookies you have is equal to how much money you've contributed to the Patreon, which is also why I allow 48 hours to pass before announcing the winner - you can bid using next month's cookies!(Patreon usually takes about 48 hours to process all payments) This allows new patrons to participate as well.So, quick recap of how this thing works:
On the last day of every month, I will send a private message to all my Patrons to ask them to bid on the monthly commission.

After 48 hours, all bids will be registered and the Patron with the highest bid will win the commission for the month.

Patrons are allowed to change their bids during the 48 hour bidding process.

You can ask me how many "cookies" you currently have and I will tell you how many you have (lifetime pledge - any cookies spent + next month's cookies = how many you have available)

You can also ask what the highest bid currently is.

All bids are "secret", meaning that I will never reveal your name or username to anyone, unless you specifically ask me to.

The commission is delivered usually in about a week or two.
Overwatch Stories
All my works set in the Overwatch universe, in chronological order. May or may not be canon with established lore or other Overwatch stories.
Dota Stories
All my works set in the Dota universe, in chronological order. May or may not be canon with established lore or other Overwatch stories.